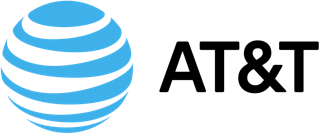 They call it better together! Combine the perfect bundle of AT&T services, including DIRECTV, Internet, and home phone on one simple bill.

Bundles built for you! Frontier offers customizable bundle options. Choose from Internet, TV, and home phone plans to craft the best bundle for your home.
Make a Choice to End Childhood Hunger
Make a big difference in a small way.

With ACN's Project Feeding Kids program, when you sign up for AT&T or Frontier bundles through ACN, one meal* will be donated to a child in need.
*ACN will donate one meal ($0.10) each time a customer signs up for the following services: ACN Home Phone Service, ACN High-Speed Internet, Flash Wireless, XOOM Energy, Vivint Smart Home, DISH, AT&T, Frontier, ACN DigitalTalk® Express, and Anovia Payments, and one meal each time a customer pays their bill for the following services each month: Flash Wireless, ACN Home Phone/Digital Talk Express throughout North America between 3/15/2018-3/15/2019. ACN guarantees a minimum donation of 1.5 million meals to Feeding America to help families and children in need.